Rent The Liz. Office & event space in 

central Lisbon. 

  
Request this link via whatsapp: use the WhatsApp button
The Liz
Rua. Maria 36A,
1170-217
Lisboa, Portugal
Nearest Metro: Intendente: 3 minute walk. 
Nearest Tram: 28 (the famous one) 1 minute walk
Next to Maria Food Hub. + 100 other bars and restaurants.
After-work dinner & drinks with new friends? 
Within 5 minutes walk you can eat anything from Japanese Sushi to Nepalease meatballs.
You can drink €1.20 beers or €10 cocktails. You can be at a Metro stop (Intendente) or overlooking a Lisbon sunset (Graça).
The Liz awaits you.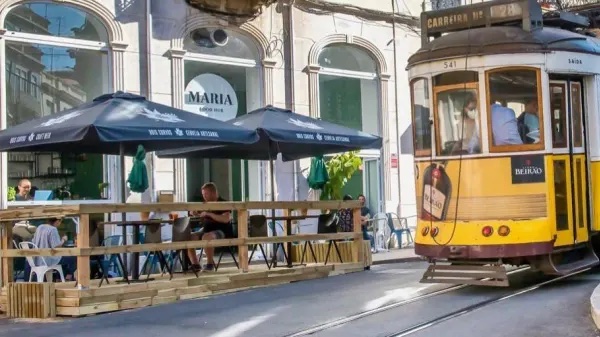 Maria Food Hub and Crew Hassan: 1 minute walk