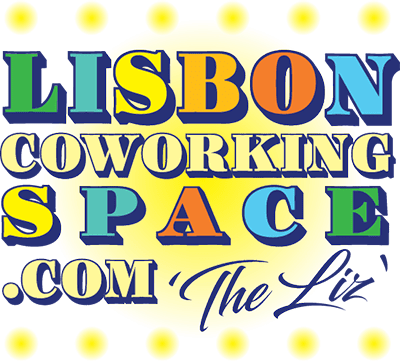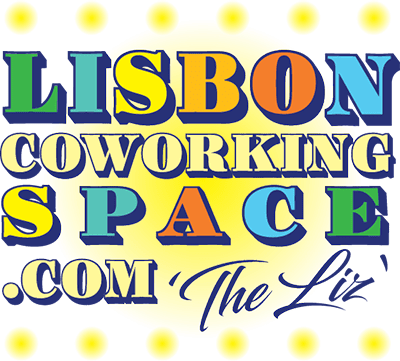 Opening April 17th 2023.
An easy-to-book, affordable, fun coworking space in the heart of Lisbon.  
Enquire now for your desk. 
Daytime:
Co-working-ing-ing
An authentic, fun, relaxing space to get stuff done. 
 Individuals or groups. 
A beautiful space to learn everything from pottery to calligraphy to DJing
Lots of events coming. Can you help?
Events info here.
Officially

 Opening:
April 17th 2023
(we tried it in November, it was great!) 
Last year, we had a trial week, to see how our coworking space worked. Good news!
We have made:
• A great place to work
• A great place to hold our events
• A great place to hold your events
We've nearly finished the boring paperwork, so we can open (forever).
Interested in working from here?
Individuals and teams welcome.
We recommend Whatsap'ping us.
Drinks, wifi, music-on (low), a decent office chair, meeting room, phone-booths, a place to plug in your devices, friendly staff, comfy sofas, evening events… you get it. 
Hi! I'm Vin, from the UK.
As a digital-nomad myself, I have a good idea what I want from a co-working space. I've found lots of great co-working spaces in Lisbon, but none that tick all these boxes:
Inexpensive, easy-to-book, functional, beautiful, music-on, next to lively places to eat & drink. With evening activities like pottery, painting, piano lessons, Portuguese and pig-farming (ok not pig-farming).
Use the WhatsApp button to get in touch.